From meme to mechanisms - Web3 leaders are taking action and creating REgenerative FInance solutions to some of our biggest global challenges.
Guest curator – Jessica Zartler
With innovative design, we can build purpose-driven financial systems that embed more healthy patterns - think permaculture economics, local currencies and reciprocity networks, and institutionalised regenerative processes.
In this vision of a new world economy, capital flows are driven by people who care about the well-being of their communities and our planet.
We can see it in our minds - but how do we bring it into our reality?
What tools do we need to create more efficient and accessible financing systems?
How can we apply more data-driven decision-making to our processes?
What mental models and assumptions do we need to examine to avoid repeating the same dysfunctional patterns?
We continue to explore these ongoing questions through the many eyes, ears and hearts of thousands working tirelessly in this ecosystem of our Earth State stories.
In this week's feature article from BlockScience we learn how risk-adjusted bonding curves are purpose-engineered to revolutionise how capital gets programmed to produce impact alpha. In partnership with ixo, and with support from Interchain Foundation, BlockScience engineers and researchers built a model and ran simulations of this novel crypto-economic primitive that is now being implemented in an impact bond pilot in India, to gather evidence of its ReFi potential.
While new tooling design is essential, narrative design is also crucial in motivating action and change. Regenerative Finance now has a book! We interviewed its author Kevin Owocki, who is also the highly regarded founder of Gitcoin, about the powerful new ways to to fund, design, develop, and market regenerative web3 era applications and digital assets at the intersection of programmable money, game theory, and mechanism design.
Just published today in VentureBeat is an opinion piece by Shaun Conway on why we need DeFi regeneration, hoping to get more Degens & TradFi folks to think about the possible systemic future of finance with #ReFi
Earth State Markets
Here's the latest intelligence on the tokens and markets that are contributing to growth of the Tokenised Earth Economy.
State of the Markets
It seems like we have a bull and bear market every other week. Currently, inflation has been grabbing the world's headlines, with US inflation standing at 7.9% for the year. That is the biggest spike since 1982! Gasoline prices are up 38% and are expected to rise. Fuel price increases drag most prices up. Anyone using $ETH knows how it feels when gas prices rocket! This isn't just a US phenomenon. Inflation in the Eurozone is up 6.3%, UK 5%, Argentina and Turkey are both over 50%. The economics of the fiat financial order are failing us.
Many people feel that $BTC may be at its bottom. Supplies of stablecoins are very high on exchanges, ready to purchase any significant dips. $ETH whales keep buying up the dips. It seems we are in for a choppy but mostly sideways ride, though anything can happen in this market. Bitcoin has never really gone through a significant war, so TA trades and on-chain analysis struggle to make predictions. Sage advice is that you don't always have to buy the bottom or sell the top. Rather buy at the knees and sell at the shoulders!
One positive is President Biden's latest executive order: The US is now officially taking the right step to create a crypto innovation and governance framework. This is like 1997 when the government woke up to how powerful the internet is. Maybe bullish?
📈Reference Markets over the past week
📊Impact Markets over the past week
📉DAO Shares over the past week
ℹ️ Remember that DAO's with a rebase mechanism should be valued on their treasuries, and market cap increases are a more important metric than token prices, as high yields try to outpace price fluctuations.
Market Opportunities
Token Analysis
This week we have an update on the Terra network ($LUNA) and see signs that the $UST algorithmic stable coin has great potential to become an alternative to fiat-backed currencies. This could be an important enabler for growing tokenised earth economies and the adoption of #ReFi solutions for the real world.
Earth NFT of the Week
Becoming a Guardian of Earth has never looked so easy. All you need to do is obtain an NFT. Each NFT holder gains access to DeFi and game mechanics to earn rewards and optimise their collection. The Nemus NFT is a collection of NFTs to protect the Amazon rainforest. Their goal at Nemus is to secure sufficient amounts of rainforest properties to form a protective belt within the Brazilian Amazon, implement conservation of the land, and protect it from deforestation.
With this approach, Nemus can become an engine for positive change and use cryptocurrency to power a new model for environmental action, helping us rediscover our lost balance with nature.
There are several groups working together on this and it's an impactful trend moving DeFi >> ReFi.
Earth State Technologies
With the increased development of AI science, it's deepening the stimulation of human consciousness. This in-depth article delves into the current direction of AI and what the future holds within this vast and ever-expanding space.
Earth State Change
Human collaboration in the ReFi space is going a long way. Celo has partnered with impactMarket to provide Unconditional Basic Income (UBI) for Ukrainians through a ValoraApp wallet. Unchain.fund has launched a crypto-native fundraising campaign to support Ukraine.
Empowering local communities through ReFi. Kolektivo enables local communities to create and manage their regenerative economy to prosper. They offer a grants program, tools and methods to develop local impact economies, and projects and organisations supported by Kolektivo.
Local communities are the best driver for positive change.
Hope to deliver more value to landowners and farmers worldwide. CCIPL (Carbon Check India Private Limited), a global validation, verification and certification body headquartered in India, has joined the Open Forest Protocol (OFP) validator network. OFP's vision is to build transparent, accurate and consistent ecosystems on top of blockchain technology – reaching even the most minor forest project owners. This collaboration ensures the benefits are reaped from a high-end validation service.
Earth State Person
In honor of International Women's Day, in this edition we're highlighting the work of an individual who spends a lot of time behind the scenes, holding the space between to create connections, nurturing relationships and communities in a way that is sometimes not as visible or valued in our current systems. We hope to continue to create space and acknowledge the Invisible Economy, care work and the space betweeners, no matter what gender they are in form.  

Meet Jessica Zartler - our guest curator for this week's edition, Co-Founder of Governauts, Communications Advisor, Token Engineering Researcher & Resident Mememancer for Block Science, as well as an Advisor to the Token Engineering Academy,  Founding Steward of the Token Engineering Commons, and Trusted Seed member of the Commons Stack. She is a token engineering and governance researcher, and award-winning journalist, who likens her work to tech anthropology - studying regenerative economics, computer-aided governance, complex systems, algorithmic policy design and memetics.
Jessica's work has appeared on Hacker Noon, CNN, the Associated Press, and MSNBC, and she has spoken at and organized several international events on cryptocurrency and blockchain technology. Jessica is passionate about nature! nourishing food, music, yogic science, token engineering and harnessing ReFi to enable flourishing of all life on this planet.
We have more power than ever before to become active and responsible stewards of our local and global communities, and benefit mutually when they flourish, sharing and regenerating value creation. I hope to see the Decentralized Finance (DeFi) space harness these powerful new economic mechanisms for real world impact, specifically in the realm of environmental restoration and providing at least, basic needs for all. – Jessica
Earth State Culture
If we think of the world "culture" within the token economic ecosystem, what does it mean? Watch Livia De's talk on this topic at the recent ETHDenver. She discusses the importance of a healthy culture in an ecosystem and how an unhealthy culture fails to meet Maslow's Hierarchy of Needs. Livia is a Steward of the Token Engineering Commons and Cultural Build lead at the Commons Stack.
Earth State Tweet of the Week
Earth News
As Ukraine bleeds ctypto-currencies are flowing support. It is a logistical struggle to get humanitarian aid into the country due to ports being blocked and roads made treacherous by bombings. Crypto donations are pouring in and the implications aren't being stopped by borders or conflict.
"This is the first time that we're seeing sort of a public concerted effort to raise funds to finance an ongoing conflict through cryptocurrency," said Chris DePow, a regulation and compliance expert at Elliptic.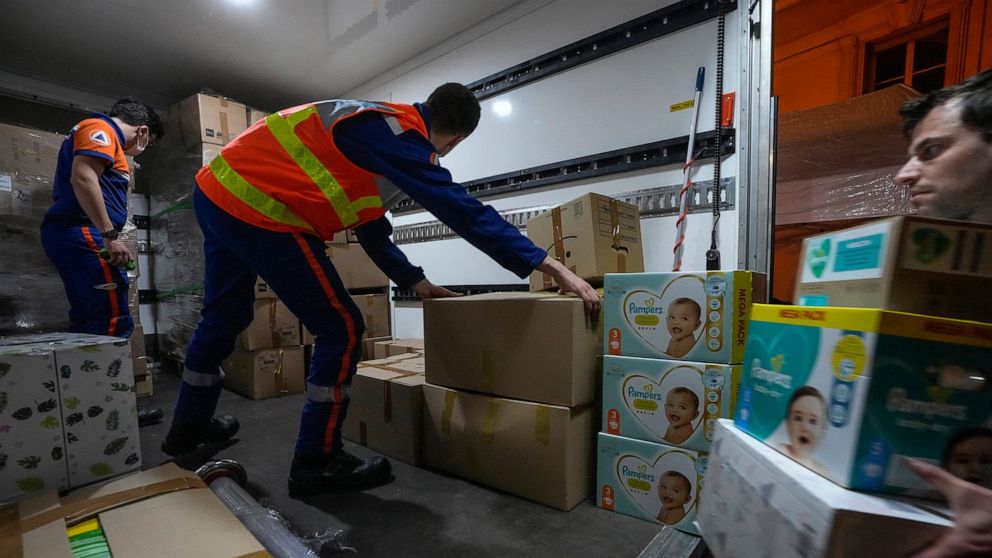 Merkle Science is tracking crypto donations to Ukraine. "Crypto for Ukraine: Powered by Merkle Science" provides a live dashboard for tracking donations.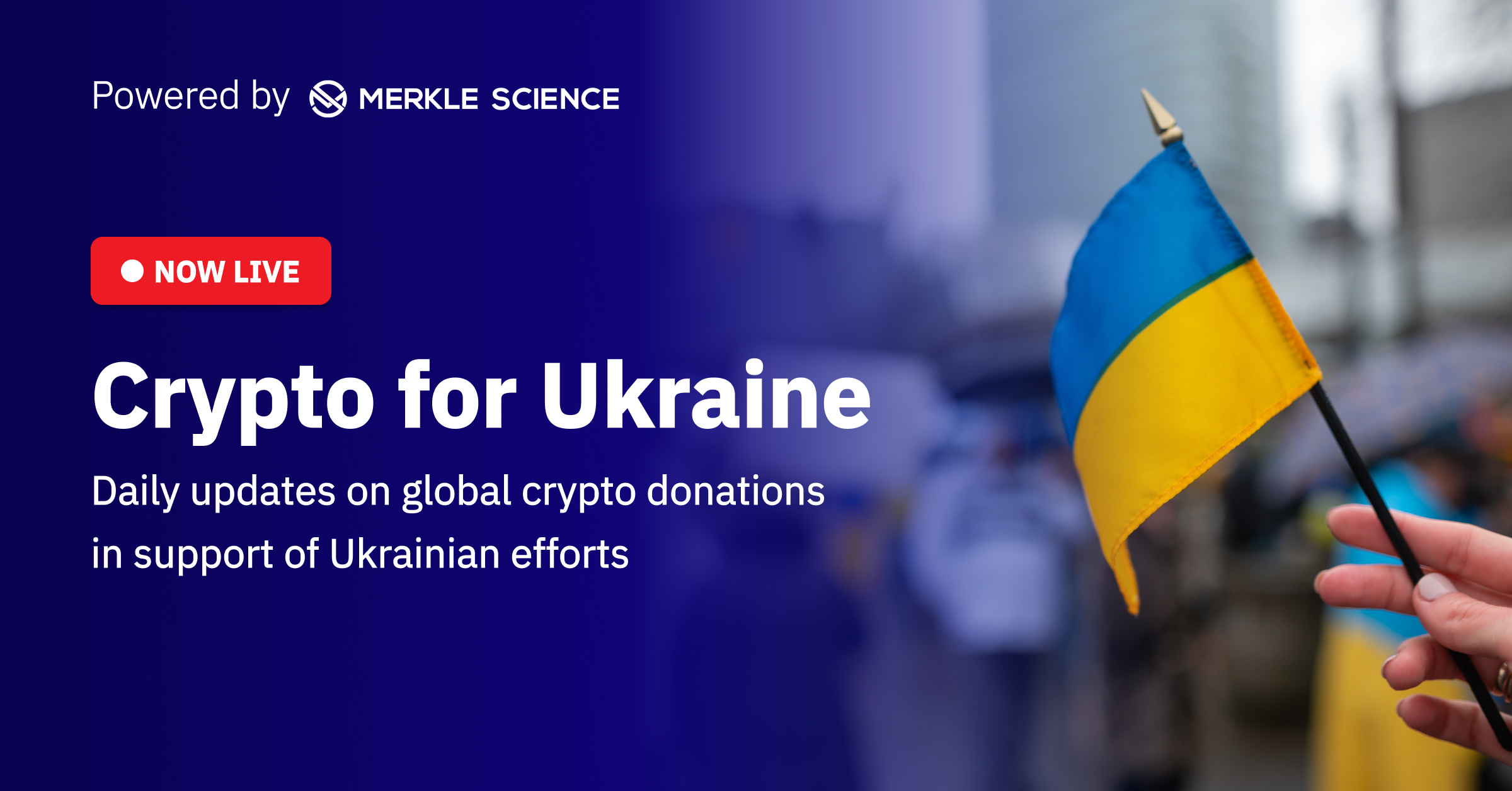 DrFi star quitting tanks token prices. This week, Andre Cronje announced on Twitter that he was "closing the chapter" on developing protocols in decentralised finance. The market reacted violently to the news, with one AMM tumbling as much as 75%.
Earth Gatherings
Celo Connect in Barcelona (April). Get your tickets here. "Through Celo Connect, we aim to align and empower the world's changemakers with tools, knowledge, and inspiration to contribute to a new financial system…"
Earth State Actions
Catch Up on a recent Twitter Space hosted by BICOWG on "Climate & NFTs".
Watch and learn what "Quadratic Funding" on Gitcoin is and how it works – in 60 seconds.
Dive into the KlimaDAO economy by taking a look at their Dune Analytics dashboard.
Learn about the legal implications of a DAO at lexdao.
🌍 For the Earth!
Let's continue to build ReFi Solutions using well-engineered and safe crypto-economic mechanisms, as we grow the Tokenised Impact Economy to change the state of the world.
Join the weekly Earth State Twitter Space every Tuesday at 15:00 UTC, where we discuss what's moving in ReFi and the Tokenised Earth Economy. This upcoming week, our guest will be Kevin Owocki – founder of Gitcoin.
---
This article is strictly educational and is not investment advice or a solicitation to buy or sell any assets or to make any financial decisions. For tax advice talk to your accountant. Do your own research.