🔥 We all live in an increasingly perilous world and this week we explore ReFi in the context of disaster readiness, response, and recovery financing 🌱.
Our guest curator this week is Adam Bornstein, who leads the Danish Red Cross Finance and Systems Change Team.
Resilience Finance
Earth needs greater resilience to both humanitarian disasters –whether from wars, famines, economic collapse, or pandemics; as well as environmental disasters – whether natural, such as volcanos; man-made, such as forest fires; or climate-related consequences of human activity, such as violent storms and species extinction.
The scale of disasters threating human and ecological security is becoming vividly evident to us all locally and globally, with the Covid pandemic, Russian nuclear threat, refugee crises in Ukraine and elsewhere, currency crisis in Argentina, mega-fires in Australia and California, the list goes on...
Each intervention, disaster, conflict, response and recovery is different from the last not because the actors change, but rather because the system changes – the variables; the velocity; the duration; the climate; the cost – social, economic and cultural. – Adam Bornstein
At the same time, the scale of capital and distribution mechanisms that are required to adequately prepare and adapt for disasters, to rapidly mobilise effective assistance when and where this is needed, and to support recovery – rebuilding and regeneration, are inadequate and the gaps are widening.
Chaos and complexity in disaster zones
The 2022 authoritative IPCC Report projects that risks will compound one another as multiple hazards occur at the same time and in the same regions. For example, in tropical regions, the combined effects of heat and drought may trigger sudden and significant losses in agricultural yields. At the same time, heat-related mortality will increase while labor productivity decreases, so people will not be able to work harder to overcome drought-related losses. Together, these impacts will lower household income whilst raising food prices — a devastating combination that jeopardizes food security and exacerbates health risks, such as malnutrition.
Disasters happen within complex systems that often plunge into chaos when human coordination fails, which is unfortunately most times. Web3 systems are inherently anti-fragile, and provide mechanisms for much more effective human coordination before, during, and after disasters strike.
Catastrophe Bonds on the Blockchain
As the world's largest humanitarian organisation, the Red Cross has been innovating the use of Web3 technologies and decentralised financing mechanisms, having very successfully launched the world's first Volcano Catastrophe Bond on a blockchain (Cat Bond –no relation to Kitties) that is now trading on the traditional financial market, and is scaling tokenised cash transfers to vulnerable communities using Community Inclusion Currencies.  Read more in Adam's lead article for Earth State.
Decentralised Impact Organisations
The climate crisis is a governance and coordination crisis. Could Decentralised Impact Organisations (DIOs) built on DAOs and ReFi for climate verification, staked commitments & collective action, be a solution?
Earth State Markets
It's been a bullish week for crypto finally, as most of the negative news is out of the way for now. We know what interest rate hikes to expect, and it's possible that with such heavy inflation, the SEC may not go ahead with all the proposed aggressive interest rate hikes, if it hurts the US economy too much. TA traders are looking for bitcoin to break $46k to confirm we've moved into bullish momentum. Adding to the short-term bullish trend is Terra's plan to purchase $10 billion worth of BTC. We've already seen purchases amounting to around $400 mill from them, and their Gnosis safe has a stablecoin balance of approximately $1.4 billion! The market is trying to front run Terra, it seems.
📈Reference Markets over the past week
📊Impact Markets over the past week
📉DAO Shares over the past week
ℹ️ Remember that DAO's with a rebase mechanism should be valued on their treasuries, and market cap increases are a more important metric than token prices, as high yields try to outpace price fluctuations.
Earth Token Analysis
In this week's analysis, we look at how VitaDAO is using DAO tokens to raise and govern the allocation of capital, together with NFTs that represent IP rights, as a novel Regenerative Finance (ReFi) mechanism to advance Decentralised Science (DeSci), for human longevity, with vitality.
Earth State NFTs
Regenerate groundwater with proceeds from the sale of Acre NFT's asset-backed tokens flowing to Ogallala Life, an organisation that is using remote sensing, GIS, IoT and citizen science to promote sustainable agroecosystems.
Preserving Mandela's historical legacy an NFT digital representation of Nelson Mandela's arrest warrant will go on auction this week in Cape Town to digitally preserve this important historical artefact raise funds for the cash-strapped Liliesleaf Farm Museum, a location that served as the secret headquarters of the ANC, SACP, uMkhonto we Sizwe and the Congress Alliance from 1961 to 1963, and is considered one of South Africa's foremost national heritage sites.
Earth State Technologies
AI for Natural Disaster Management was the topic of this week's AI For Good Webinar, in which leading experts explored how these technologies can be being used to detect, forecast and communicate natural hazards and disasters.
Earth States-Person
Adam Bornstein leads the Danish Red Cross Finance and Systems Change Team that is innovating how humanitarian aid gets financed and delivered.
Humanitarian disaster response has a $30 Billion funding gap that continues to widen, as climate emergencies and conflicts are on the rise, exacerbated by pandemics and inflation.
In this week's feature article, Adam reflects on innovating ReFi for humanitarian disaster Response and Recovery, with Cat Bonds and Community Currencies.
Earth State Change
The Amazon continues to be decimated by wildfires. These natural and man-made disasters can only be stopped by changing incentives and supporting networks of local agro-forestry projects.
Agroforestry follows the rhythm of nature to produce food and lumber whilst preserving and regenerating these disappearing natural ecosystems and their rich biodiversity.
Ekonavi is showing how ReFi has the potential to grow the agro-forestry economy in Brazil by creating a decentralised marketplace, built on the ixo blockchain, and connecting to the Regen Network ecocredits registry, for financing and verifying the impacts of these small-scale farmers.
Earth State Culture
Human becomes a Crypto Wallet for Ukraine in what seems to be a world-first, the OG of @DefiHope is getting a QR Code tattoo for making deposits into the UkraineDAO Ethereum wallet address.
The Life of a DAO as a cultural phenomenon explores the practices and evolution of DAOs, as a fascinating thought-experiment.
Earth State Tweet of the Week
ReFi punks – the new NFT collection on Stargaze Network recognises Regenerative Finance leaders and sales will be channelled into ReFi projects.
Earth State DAOs
Insurtech Lemonade has launched a parametric climate risk transfer initiative that will use blockchain techology and cryptocurrency to deliver affordable climate insurance to the world's most vulnerable farmers in emerging markets.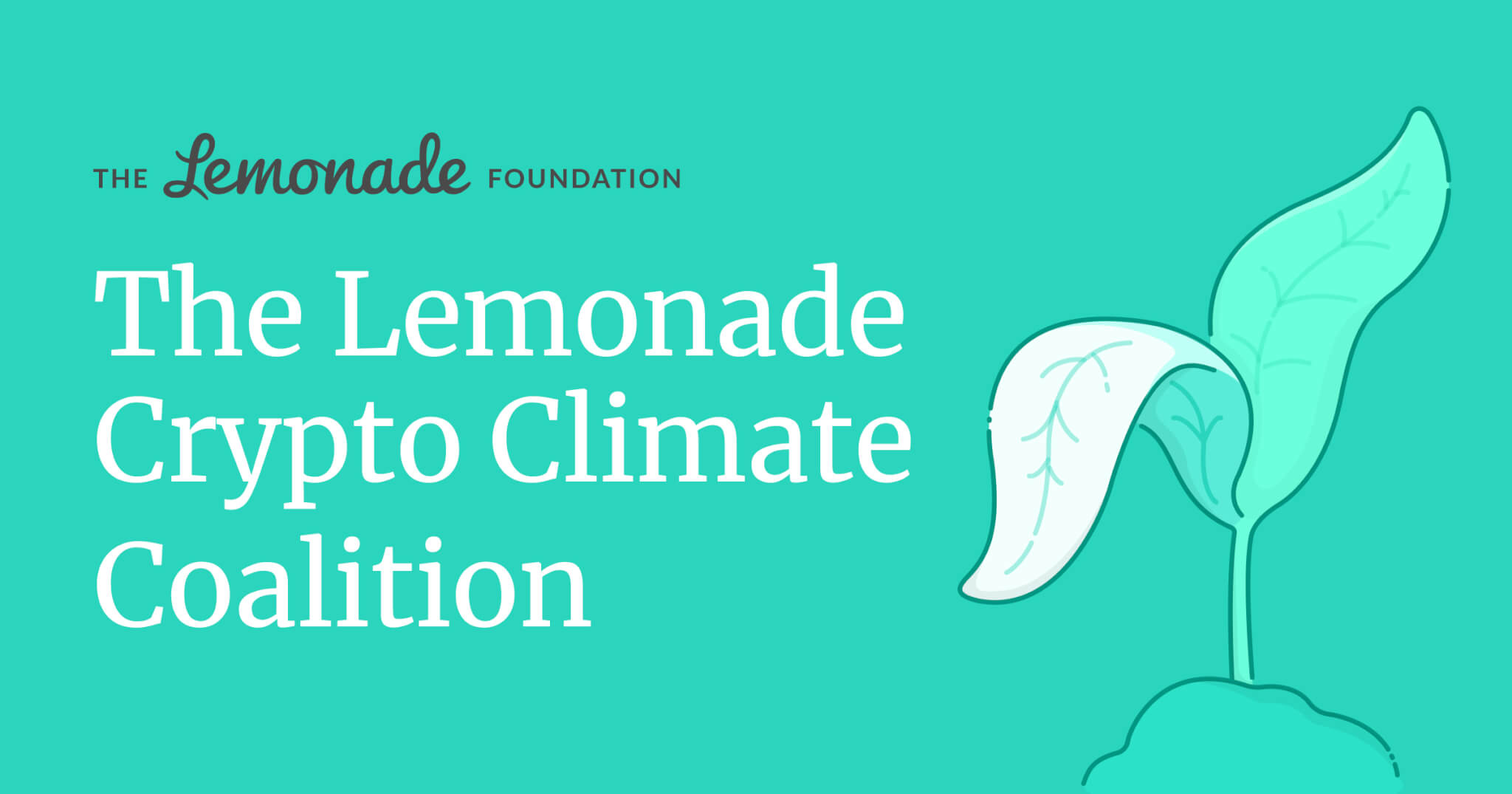 Within the coming year, farmers will be able buy parametric climate or weather insurance using their phones, in global stablecoins or local currencies, and will receive insurance payouts directly to  their mobile devices.
Africa has an estimated 300 million smallholder farmers. The majority face real climate risks to their livelihoods, as traditional, indemnity-based insurance is often unaffordable or unavailable to them. This is where the power of the Lemonade Crypto Climate Coalition comes in: An on-chain solution that can be immediately impactful at scale will allow farmers to finally get financially protected against the increasingly frequent risks such as drought. –Rose Goslinga, co-founder of Pula, a Kenya-based insurtech that specializes in digital and agricultural insurance to de-risk millions of smallholder farmers across Africa.
The Lemonade Crypto Climate Coalition has been constituted as a DAO, with well-recognised founding members including Avalanche, Chainlink, DAOstack, Etherisc, Hannover Re, Pula, and Tomorrow.io, and global reinsurance firm Hannover Re.
Lemonade will welcome other crypto investors to fund the DAO's liquidity pool in future.
This development demonstrates how DAO's can be architected to deliver functionality similar to a special purpose financial vehicle, which can be issued as insurance-linked securities (ILS) and access traditional capital market funding, as has already been successfully demonstrated by the volcano catastrophe bond instrument that was issued through the Red Cross initiative described in this week's lead article.
Earth State News
EU ruling on PoW blockchains  has not banned mining, but new rules are being drafted to protect consumers and make mining more sustainable.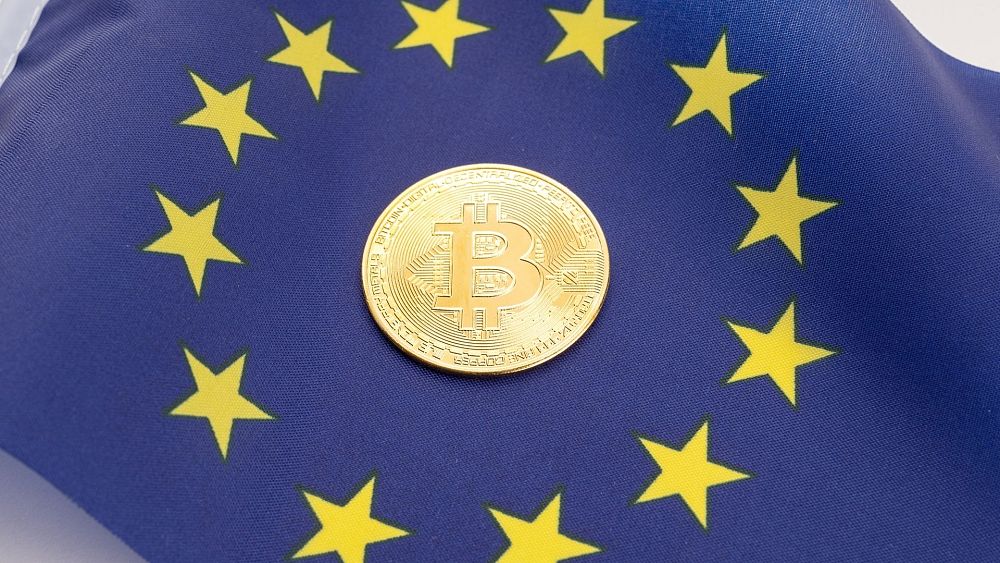 Ukraine is now issuing NFTs to finance its defence in a way that enables anyone anywhere in the world to help fund the war efforts. After this war disaster response phase, crypto is likely to play an important role in the recovery phase for Ukraine's citizens.
Connecting Africa for massive digital tech growth Google is landing a subsea Internet cable that will deliver 20x the capacity of similar initiatives. Originating in Portugal, this information super-highway will connect Nigeria, Namibia and South Africa later this year.
SEC is changing the Climate game for publicly traded companies with a plan to make disclosure on environmental impacts compulsory. Now its up to the legislative process.
Earth State Actions
Read the evidence for community currencies used in crisis response, based on research data from a randomised control trial in Kenya.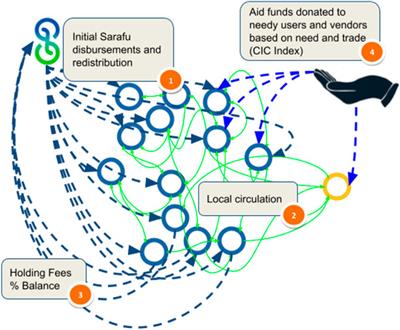 Switch off this weekend for Earth Hour to join in the collective consciousness about the fate of nature and think about what we must do as humanity to thrive on planet Earth.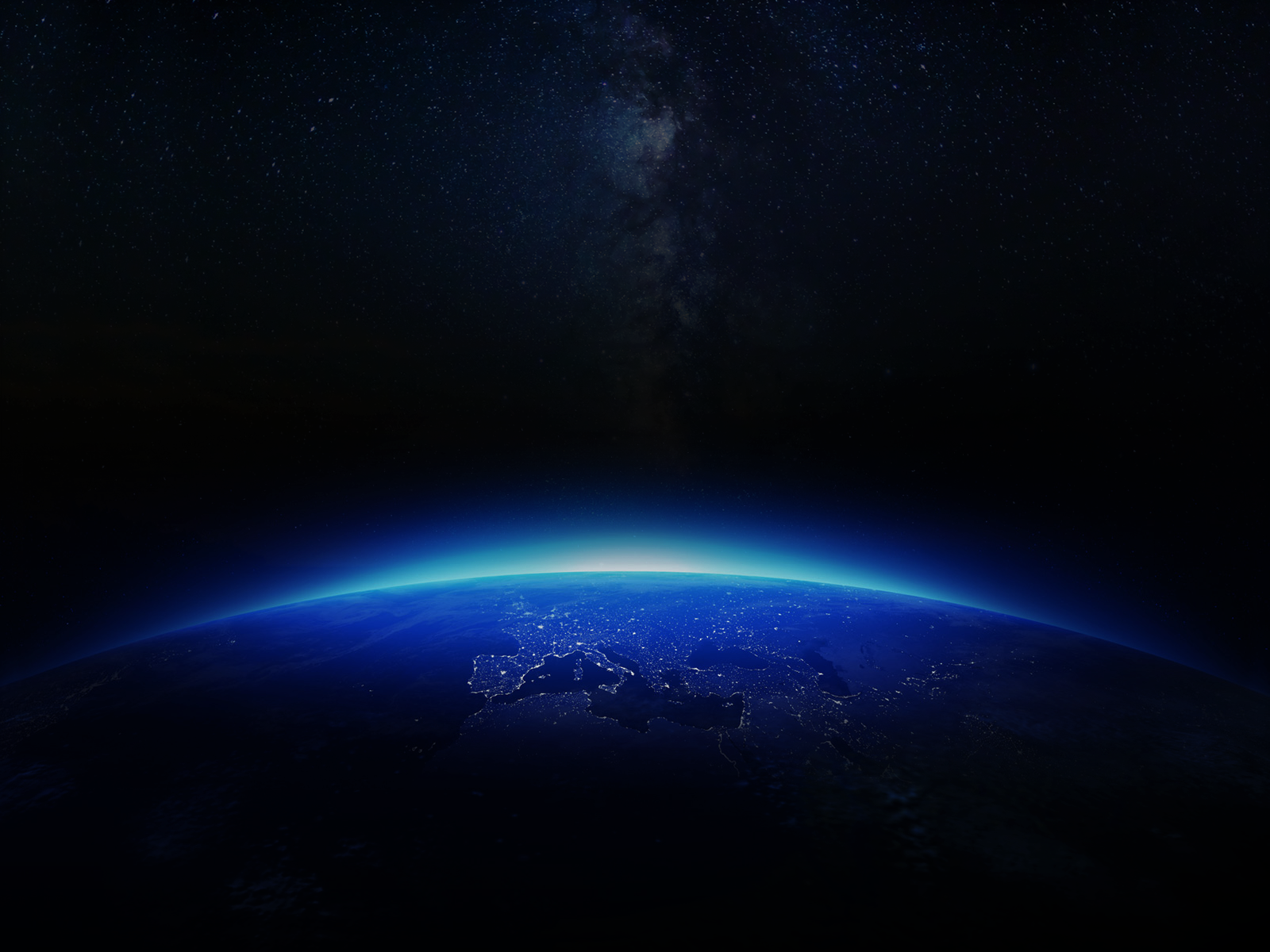 Listen how Open Forest Protocol is using technology to positively disrupt how reforestation, afforestation and conservation projects are monitored, verified and funded through ReFi.
Join the space on Saturday, March 26, where KlimaDAO will is hosting a discussion on Twitter Spaces about how ReFi can contribute to achieving the goals of the Earth Hour global movement.
🌍 For the Earth!
ReFi as both a mechanism and a movement for Resilience Finance is a big narrative and economic space that is going to become increasinlgly important as man-made and natural disasters are creating greater threats to human and ecological security. We are seeing concrete examples of how decentralised finance and organisations are using Web3, AI, and tokenisation technologies to get ready, respond, and recover from disasters, in ways that are growing the Tokenised Earth Economy.
Join the weekly Earth State Twitter Space every Tuesday at 15:00 UTC, where we discuss what's moving in ReFi and the Tokenised Earth Economy.
---
This article is strictly educational and is not investment advice or a solicitation to buy or sell any assets or to make any financial decisions. For tax advice talk to your accountant. Do your own research.