Cryptoeconomics gets people to do things! This works using economic incentives, and with mathematics that enables strangers to interact without trusting each other, to give and receive these incentives. This powerful combination of incentives and maths has opened up a huge and exciting design space for configuring mechanisms that can change how people coordinate their attention, work and resources, to tackle complex problems.
These mechanisms do not dictate what people must do; Rather, they determine what people can do – which turns out to be a lot when money becomes programmable. Therefore, growing our awareness and intelligence about crypto-economics is fundamental to understanding the massively transformative potential of the tokenised impact economy.
It's the economy, stupid! –Bill Clinton.
By interacting with crypto experiments and using new crypto-economic mechanisms we help shape how our economic future will be designed, through our choices and actions as agents in these systems.
The Token Engineering Commons is a great place to start this journey and connect with a community bringing sustainable and ethical design principles into how token ecosystems are built.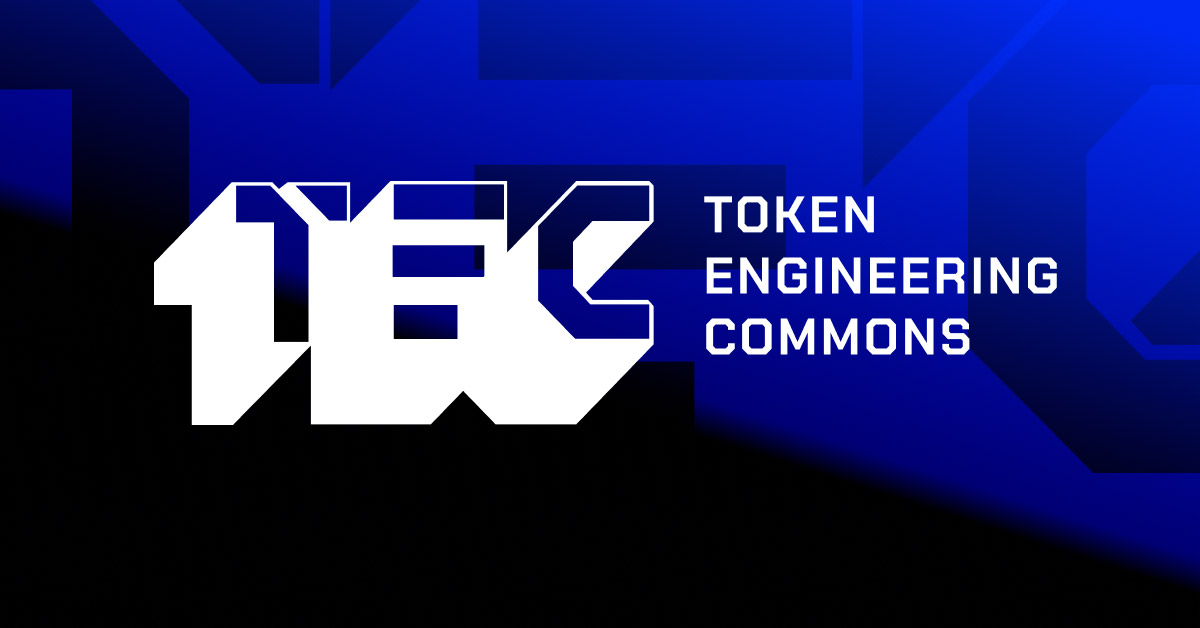 Another fundamental principle of crypto-economic systems is that these systems hold state in an ordered, acyclic graph. Blockchains are State Machines that "freeze" information in a sequence that can be used to drive what comes next, or to reward past actions. So people can be incentivised to achieve desired future states, or penalised for past actions. Shaun Conway who is the founder of the ixo Internet of Impact and leads the Interchain Foundation's Earth Program team, believes linking the state of blockchains to the state of the world will enables us to design truly sustainable economic systems.
Linking blockchain state to the (cryptographically verifiable) state of the real word is the basis for Sustainable DeFi. Shaun's thought-leadership on Risk-adjusted Bonding Curves produced a new crypto-economic primitive, developed in collaboration with BlockScience and implemented as AlphaBonds, which are already being used for results-based financing applications, such as an Impact Bond for financing the distribution of educational technologies in India.
State of the World
Crypto-economic mechanisms can be thought of as a rich source of materials for building entirely new socio-economic systems. Architecting these systems requires thinking deeply about complex, adaptive, dynamical systems, together with seriously competent engineering skills. In this catalytic conversation, BlockScience founder Michael Zargham gives his personal view that it is most valuable when agents in these systems (that's us!) focus on going deep in a specific subject area, as this contributes knowledge back into these systems in ways that serve the greater good, by advancing the state of the crypto-economic system design. An excellent reason for you too to go deep and grow your intelligence on the Tokenized Impact Economy!
Earth States-Person
So let's get to learn a bit more about the eponymous Token Engineering guru, Dr. Michael Zargham, who is the founder of BlockScience and lead researcher at the WU Vienna's Institute for Cryptoecomonics.
Z (as he prefers to be known) is a decision scientist, research engineer, mathematician, entrepreneur, educator and thought-leader who has already made profound contributions to the new field of crypto-economic engineering. His academic grounding was at the University of Pennsylvania, where he studied the optimisation and control of decentralised systems with Ali Jadbabaie.
Zargham kicked off his career as a data scientist working on algorithms to study the effects of professional networks in enterprise software adoption. He has since tackled wicked problems across domains such as adaptive aerospace design, reputation, evolutionary game theory, coordination in decentralised optimisation, green tech adoption, and impact.
An example of the Crypto-economic engineering and research work Zargham currently leads is the Boson Protocoldesigned to optimise the economics of decentralised exchange mechanisms for anything built on Web3. With each of these deep-dive projects, Zargham and his multidisciplinary team at BlockScience contribute core new building blocks –often referred to as Cryptoeconomic Primitives, to the base of the materials for building future socio-economic systems. These mechanisms also teach us a lot about the game-theoretic ways agents' actions in these systems govern society. Hear more on this topic in his recent fascinating interview on the Palladium podcast.
Zargham is deeply committed to sustainability principles and building The Commons. These principles make his work fundamentally relevant to how the Tokenised Impact Economy (a term he coined together with Shaun Conway) is being built with new crypto-economic engines for driving sustainable growth.
Earth Landed
Society is ready for Crypto.
Populism is in, and crypto is inherently a populist technology. – Bankless
Decentralisation as a concept puts people before institutions and gives individuals sovereignty over the state. U.S. citizens are frustrated with U.S. institutions. They are looking for political leaders who are making headway in fighting against the power and authority of broken institutions. We are seeing more and more politicians in the U.S. taking positive stances on crypto that align with this populism.
Andrew Yang, a former Presidential and Mayoral candidate, entrepreneur and founder of the new Forward Party, is passionate about re-establishing legitimacy to institutions, evolving our governance system and upgrading economic protocols. He shared his views on what's wrong with the current system and what can be done to fix it in a recent Bankless podcast.
Earth Markets
Here's the latest intelligence on the tokens and markets which are contributing to growth of the Tokenised Impact Economy:
Market numbers 📊
BTC dominance has been the main story, hitting its All-Time High. Did you know that historically, after breaking an ATH followed by a correction of 30+ days, $BTC proceeds to increase by 145% on average? (FYI, we are in that same stage). There's more exciting news though, IXO is live with an incentivised pool on the most popular Osmosis DEX in the cosmos ecosystem! Two pools have been set up IXO|ATOM, and IXO|OSMO. Liquidity Provider incentives are live with IXO tokens as a reward, and from the 29th of October, OSMO incentives will be added. Expect some astronomical APRs that will be double-incentivised with both OSMO rewards and IXO rewards. The earlier you get in, the higher the rewards!
BTC up 10.6% for the week at $63,500 hitting an all time high of $67,277
ETH also started to rocket, up 9% at $4,134. It's looking like altcoin season is about to start!
ATOM up 4.8% for the week
IXO is still in price discovery after rocketing up 60% but settling at $1.10 as most tokens that are not in the top 100 struggle to hold onto the money flowing into BTC.
OSMO is up 1.6% for the week at $4.66
REGEN dropped down 6.4% at $2.91
LUNA blasted up 21%  to $44.91 as this chain finally integrated with cosmos and IBC went live.. Adding over $18 billion to the Cosmos ecosystem.
ROWAN (Sifchain) is down 28.7% for the week at $0.33
CRO up 3.4% at $0.19
KAVA down 3% at $5.84
SCRT is up an impressive 29.7% for the week at $6.30 after connecting through IBC to the growing Internet of Blockchains.
JUNO up 18% for the week and hitting an all time high of $12.04
Token Analysis
Romain Neboit, brings us his analysis of the Secret Network and SCRT token. We learn about the differences between productive tokens that generate cash-flows, and tokens that capture value through inflation.
Market opportunities
Join the Commons Stack as a Trusted Seed member to learn more about token engineering and help build and test the crypto-economic mechanisms used in the future to finance and govern the commons.
Earn  VRA tokens by watching videos. Random images appear during the video, and by clicking on these images, you immediately earn VRA tokens. Clickbait for our attention, but perhaps this has the potential to change how students engage with online learning. It's all about incentives and tokens that can be used to reward people with more than just money. For instance, crypto-economic mechanisms can be used to recognise reputation and for according rights.
Get an Airdrop of $CMDX, which offers a new decentralised exchange for trading Synthetic Assets. Available to $XPRT stakers based on a snapshot taken on the 8th October at 2:30PM UTC.
Earth Tweet of the Week
Earth Culture
Blockchain is changing the world with possibilities to innovate in pretty much any area, including in ways that UNCTAD believes can power sustainable development.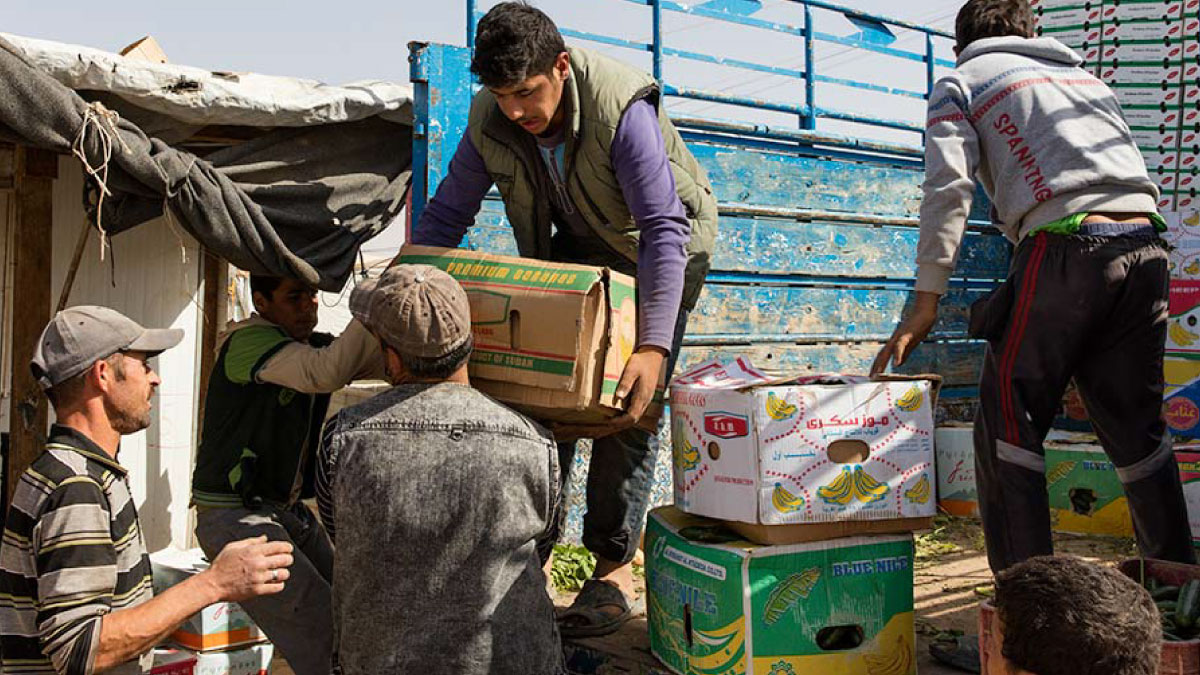 Wind on the walls to turn on the lights. American designer and entrepreneur, Joe Doucet, has invented a wind turbine shaped like a wall and with the aesthetic of a kinetic art piece. Tokenise this infrastructure and we could all own a section.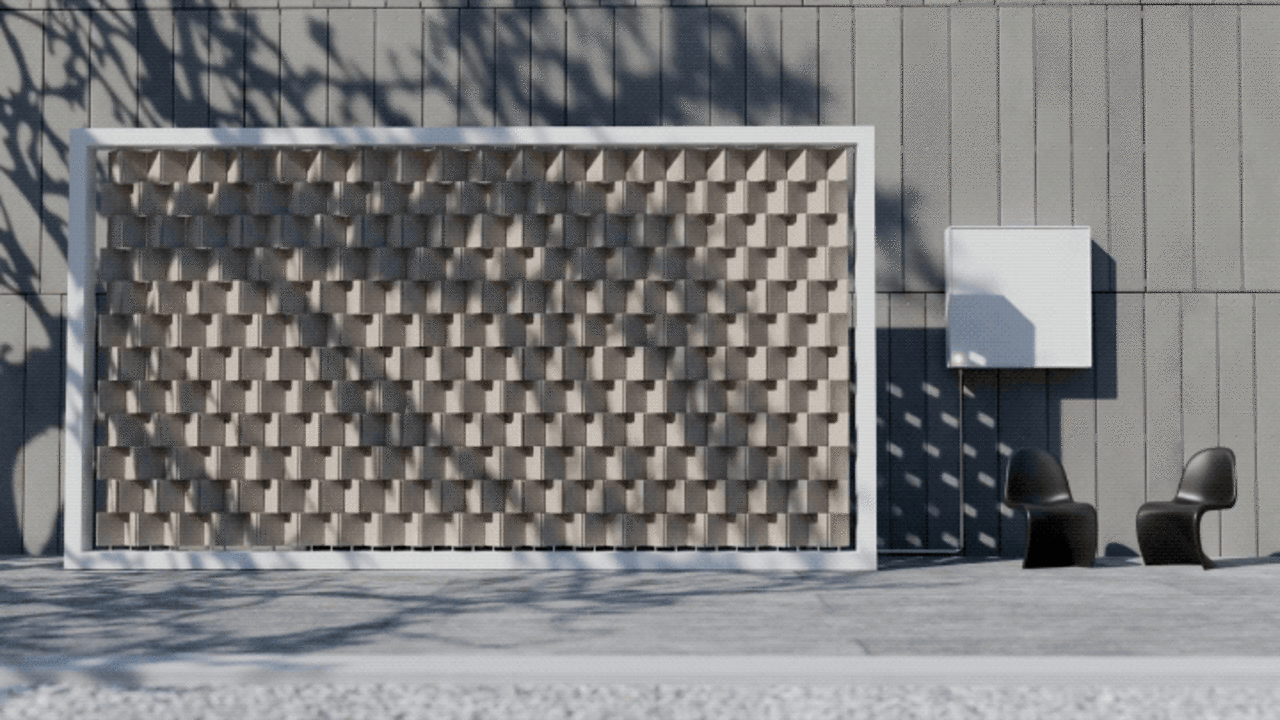 Earth News
BREAKING COP26 is almost upon us, and the headlines exploded this week with news of a leak that reveals Countries are asking the UN to play down the need to move rapidly away from fossil fuels.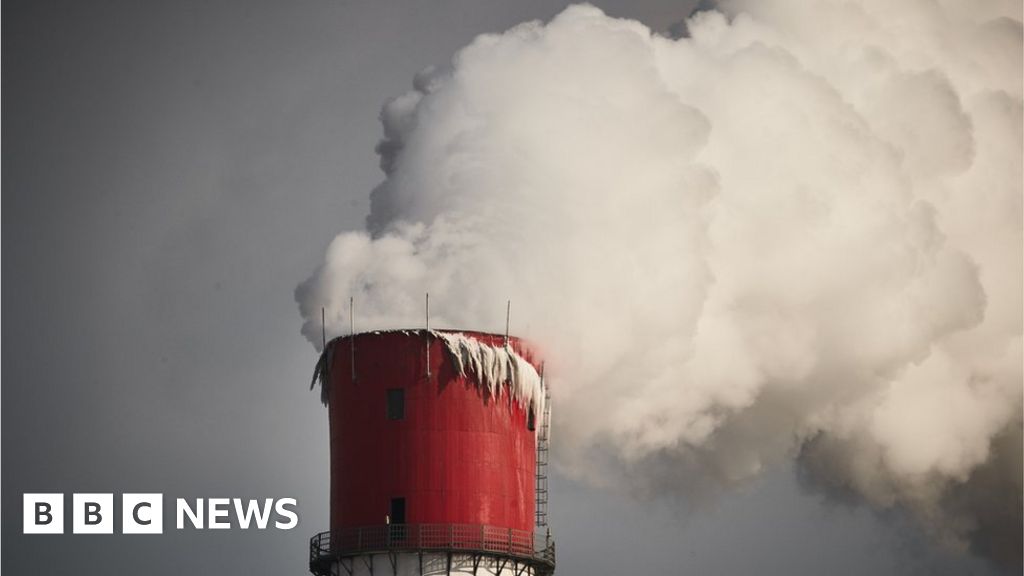 Crypto continue making mainstream news across the world and the trusted publication Al Jazeera last week led with the headline: "Love them or hate them, cryptocurrencies are here to stay!"
KlimaDAO continues to break new Impact Economy frontiers as this project officially launched this week with innovative crypto-economic mechanisms for tokenising carbon offsets and embedding this in any DeFi application. We see this as a great milestone in moving towards the tokenised impact economy.
The Case for Clean Money. Rune Christensen, founder of MakerDAO, shared his vision for how the crypto-economic issuance mechanism that creates MakerDAO's stable DAI token could be used to drive investments into clean energy sources at a global scale.
Earth Gatherings
Cosmoverse on 5-6th of November is the community-driven conference in Lisbon which will be attended by more than 500 delegates, with tickets now sold-out.
The Interchain Earth Mission Unconference  is being hosted by ixo on 7th November in Lisbon. This offers an afternoon of open-space ideation on how to build Cosmos into the leading sustainable and regenerative digital finance ecosystem. Places are limited, so secure your participation now if you're committed to joining.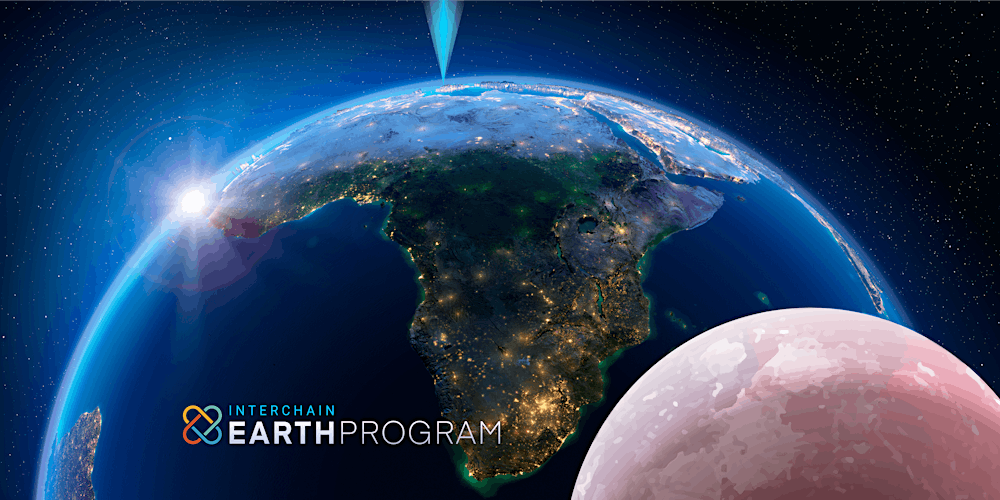 Earth Actions
Read this perspective from Forbes Magazine on 'How DeFi Is Affecting The Global Economy.'
Participate in the biggest HackAtom in Cosmos history, with prizes worth $1million and an Earth Prize category sponsored by ixo, which calls on all builders to connect with problem-owners, with huge relevance to The Interchain Earth Mission, to use blockchain and related technologies for achieving sustainable prosperity, ecological regeneration and climate action."Strap on your spacepants and get ready for launch, Cosmonaut." for the Earth!
Join a Quest to "build infrastructure that enables a decentralised climate finance ecosystem through bridging and pooling services for carbon credits" through the Toucan Ariel Quest.
Listen to Olli Tianinen describes Decentralised Impact Organisations (DIOs) as having the potential to mobilise people and capital to accelerate our responses to the climate crisis.

🌍 For the Earth!
Let's recognise that crypto-economic systems have the potential to bring people together with incentives to build, innovate and break through new frontiers,  with incredible potential to change the sate of the real world.  
Spread the word! Get your friends and followers to sign up and receive the weekly Earth State Briefing newsletter.
Next week we will share intelligence on the builders and hackers who are iterating fast and trying not to break things in the real world, by using crypto-economic mechanisms to power their innovations.
---
Not financial or tax advice. This article is strictly educational and is not investment advice or a solicitation to buy or sell any assets or to make any financial decisions. For tax advice talk to your accountant. Do your own research.